Although we were passionate and enthusiastic in developing our passion for chocolate at home, it was not until we visited South America that we discovered its true nature. Forests and family farms are the home for cocoa trees covered with flowers, bearing fruits from which cocoa beans are released during the harvest prior to further processing.
A renowned chocolatier, recipes that carry our own characteristic touch and ingredients carefully selected at the place of their origin have turned Lyra chocolate into a true gem awarded not only with countless medals from professional juries, but appreciated also by you, our customers, and chocolate enthusiasts all over the world.
Lyra life
The more we grow, the more we learn to appreciate the importance of milestones we have passed in search of the perfect chocolate. We are writing our own story about responsibility, fairness and determination.
23
We celebrate the 15th anniversary of the LYRA brand. We are opening a new store and creating the vision of LYRA Park. The store is now a part of our headquarters and also a part of our production. Our LYRA building is also more sustainable thanks to photovoltaic panels and energy from the sun. We are developing a new line of LYRA chocolates with a filling inside.
22
We moved into the new production hall after the completion of construction. We have created the long awaited nut spreads for vegans.
21
We started the construction of a new production hall in Ivanka pri Nitre. We have expanded our offer of vegan products and started production of ONÉ and ČOKINA product lines. The visual appearance of the ČOKINA product was created in cooperation with the exceptional drawers from OZ Bol raz jeden človek.
20
We squeezed even more flavour into our new retail products and supported all those who felt anxious or risked their lives to fight the pandemic.
19
We expanded the production line with new machinery, developed a new recipe for lecithin-free, sugar-reduced chocolate, and launched block-chain technology to track the history of every chocolate bar.
18
To cool off from our intensive commitment, we started making Zmrzlyra. We have gained trust in the Asian and American markets, and our chocolate has won countless awards at competitions all over the world.
17
We launched new operations in our company and began to forge strong connections with our surroundings - in training, working with farmers, immersing ourselves even deeper in the sourcing and preparation of raw materials for our chocolate.
16
We entered a phase of dynamic growth, which was reflected not only in the expansion of our product range, but also in our operations abroad. We received numerous awards and certificates. We started exporting the most successful chocolate products.
15
Thanks to the new roaster and drum coating machine, we started to make new products - nut spreads and coated products.
14
For the first time, we launched a production line in our own premises in Ivanka pri Nitre.
13
We dreamed of the indulgent Lyra Mandala and started its production.
12
We started cooperation with Casa Luker Colombia and started the production of plantation chocolate bars.
11
We started the production of Napolitans chocolates on our first tempering machine.
08
We created the LYRA brand and designed the very first product of our chocolate dream - hot chocolate.
Lyra team
Under the leadership of Karol Stýblo, we are turning our dream of chocolate into a real experience. Our names are not carved into chocolate bars to achieve eternal glory. However, there are real people behind every step and decision - whether in Ivanka pri Nitre, South America or on each of the continents.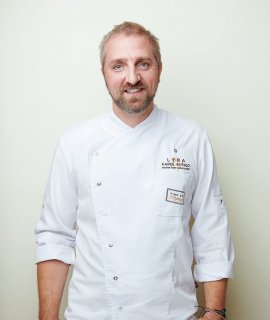 Karol Stýblo
Chocolatier, international business
Tomáš Letavay
EXECUTIVE MANAGER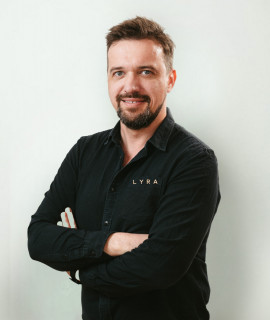 Juraj Krištofík
SK & CZ BUSINESS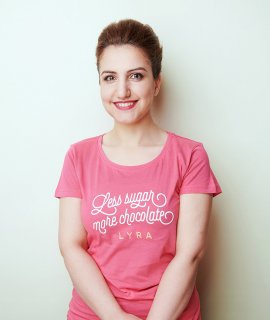 Shmony Albelaty
LYRA support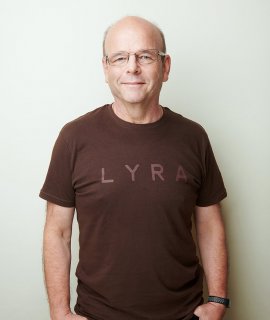 Tibor Mušák
PRODUCTION QUALITY AND CERTIFICATIONS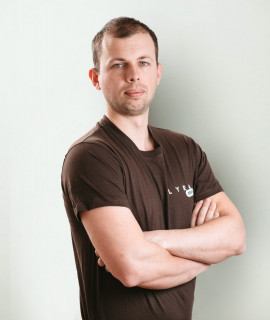 Mikuláš Géci
Production
Andrea Kajanovičová
Invoicing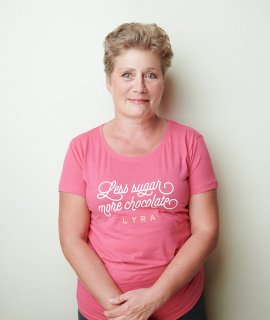 Mária Bistová
Expedition
Lyra cares
We care about everything we leave behind us. We value the nature which bears cocoa trees, the farmers who grow them, but also their children and our interns who will take over our craft one day. That is why we strive to be responsible and fair in every way possible. To put it simply, Lyra Cares.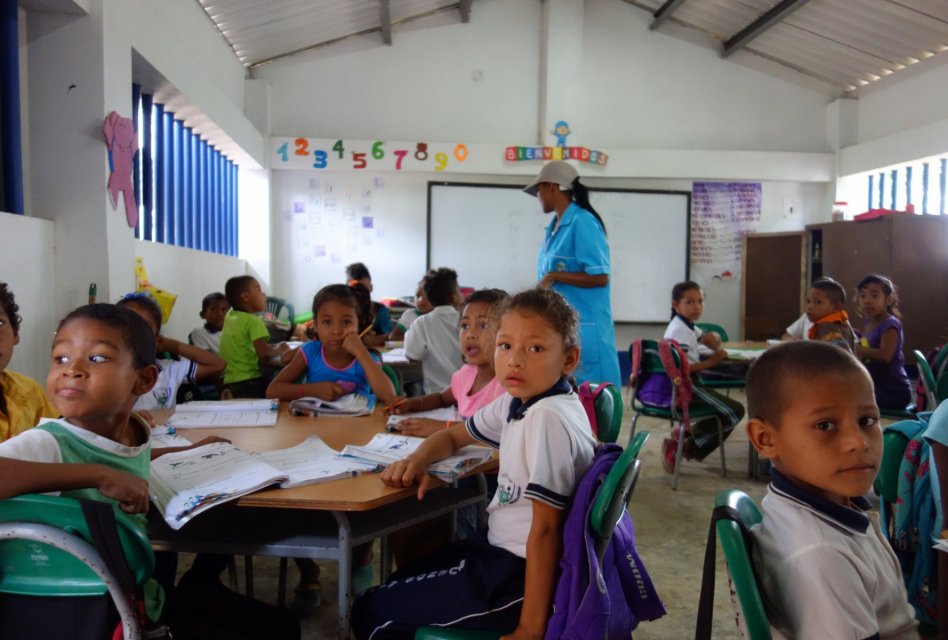 Responsible business
We truly care about natural resources and the people who are involved in shaping our chocolate dream. Every step of the way, we try to leave a mark to make the world a better place, at home as well as globally.
Read more